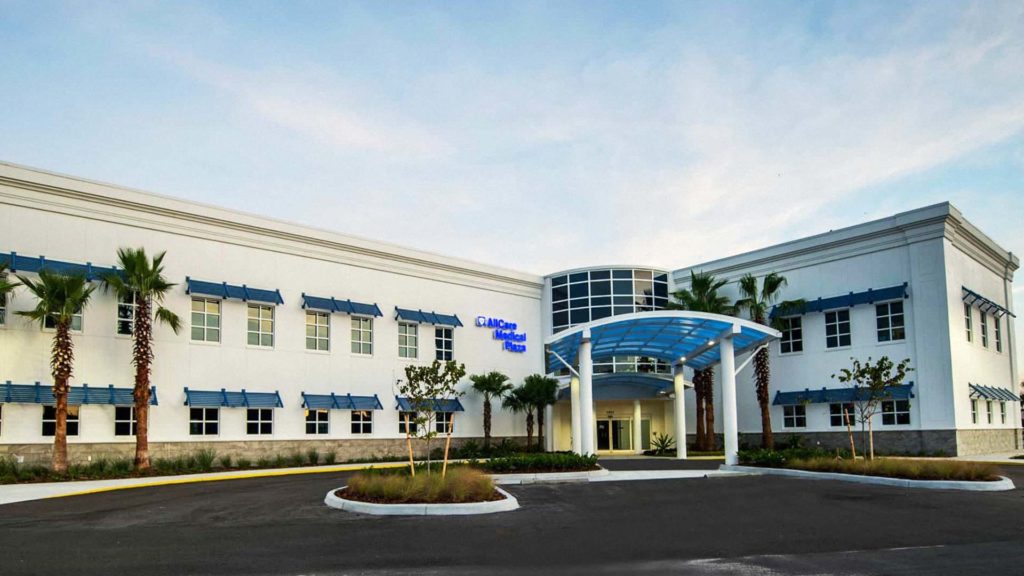 Discovery Workshop, Strategic Consulting, Brand Refresh, Social Media, Content Marketing, Collateral Design, Website Design, Reputation Management 
Our work - AllCare Medical Centers
Our family, serving your family.
AllCare started as a small husband and wife medical practice in Lakewood Ranch, FL. With the mantra "our family, serving your family" guiding their efforts, the Nessetti's practice began to grow rapidly. In the face of this rapid growth, AllCare needed a way to systematically gauge patient satisfaction in order to serve existing patients better, along with attracting new ones.
VANTRUM was tasked with reaching a broader online audience and closing the feedback loop. We refreshed the brand and crafted a digital pipeline that created awareness and, ultimately, drove new patient numbers to all-time highs. With the use of industry-leading software and techniques, we helped AllCare achieve online reputation metrics that matched the experience patients were having in their offices.
The results so impressed the AllCare team that they chose to continue partnering with us in the form of ongoing targeted ads, PPC campaigns, social media management, and email marketing. In fact, Dr. Matthew Nessetti said of the VANTRUM team, "This is the partnership we needed and they have exceeded our expectations! We plan on a long relationship with this exemplary organization."